Easy and Delicious Pre Cooked Meals to Take on Camping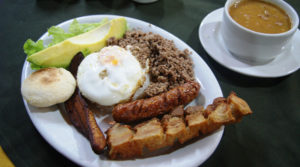 Pre Cooked Camping Meals
We all love camping, we all love to sleep under the stars and talk about our childhood around the campfire, we all love to have a walk in the woods with nature by our side but not all of us like the hassle of cooking and prepping food out in the open. Getting your meals together when camping can be difficult especially if you don't have the right equipment so we have come up with some meals which you can pre cook and prep and home and then just eat right out of your tupperware pot. Pre cooked meals will take up more room because they have to be stored in containers in the cooler box but they will ease up your duties when you are camping meaning you can spend more time enjoying your holiday. You can also bring in your healthy eating regime to the campsite if you prep and cook meals in advance because everyone loves healthy food when camping as it gives them a boost of energy for the hike ahead. Have a look at our make ahead camping recipes for even more inspiration.
Fast Food Brekkie Sandwiches
The basic rule to this is to make all these sandwiches in advance and then wrap and place in the cooler. All you need to do is simply heat them over the campfire to get a sweet, melted sandwich which is great for the morning or even for lunch. The following ingredients are for dix servings and and takes a total of thirty minutes to prep and cook.
Ingredients –
6 large eggs
Kosher salt and freshly ground black pepper, to taste
6 English muffins, split
12 slices deli-sliced ham
6 slices cheddar cheese
Directions –
Preheat oven to 375 degrees. Lightly oil six 10-ounce ramekins or coat with nonstick spray and place onto a baking sheet.
Add one egg to each ramekin, beating slightly; season with salt and pepper, to taste. Place into oven and bake until egg whites are cooked through, about 12-14 minutes.
Place one egg over the muffin bottom. Top with 2 slices ham and 1 slice cheese, and then cover with another muffin top to create a sandwich. Repeat with remaining English muffins to make 6 sandwiches. Wrap tightly in plastic wrap and place in the freezer or cooler.
To reheat, remove plastic wrap from the frozen or cooled sandwich and wrap in tin foil. Place on the campfire until thoroughly heated.
Serve immediately and enjoy!
Breakfast Empanadas
We love this recipe because it is packed full of protein and tasty goodness and you can change the fillings to whatever takes your fancy. It makes a change to the usual cereal and bagels for breakfast and will even keep you going until late afternoon. One serving of this will give you a kick-start to the day and fill you with thirty grams of protein. The following recipe serves four and takes fifteen minutes to prep and fifteen minutes to cook.
Ingredients –
8 frozen empanada wrappers, thawed
3 eggs
5 egg whites
1/4 teaspoon salt
1/4 teaspoon black pepper
1/2 red bell pepper, minced
3 scallions, minced
Cooking spray
7 ounces cooked chicken breakfast sausage links, cut crosswise into ¼- inch pieces
1/2 cup (2 ounces) low-fat Swiss cheese, grated
Egg wash (1 egg whisked with 1 tablespoon water)
Directions –
Preheat oven to 425° F and line a baking sheet with parchment paper.
Whisk together eggs, egg whites, salt and pepper in a medium bowl. Stir in bell pepper and scallions.
Coat a large nonstick skillet with cooking spray and set over medium-high heat. Add eggs and cook, stirring constantly, until eggs just begin to set but are still very loose, about 1 minute. Stir in sausages and cheese.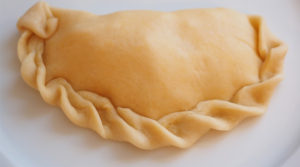 On a lightly floured surface, roll out each empanada wrapper into a 7-inch circle. Scoop 1/3 cup of filling in the center of each wrapper. Fold each wrapper in half to enclose the filling and crimp edges closed with a fork. Cut two ½-inch slits on the top of each empanada and transfer to the baking sheet. At this point, you can freeze the empanadas then transfer them to a freezer storage bag or cooler.
Bake as usual when ready or wrap in foil and bake over or on top of the campfire for about fifteen minutes until golden brown. You can bake these before at home and eat cold at the campsite as well to make it even easier.
Three-Cheese Zucchini Stuffed Lasagna Rolls
We are all excited about this unique recipe because it means no meat which means it won't go off and is safe to eat on the third day of your camping trip. These individual rolls make servings easy and they are tasty, healthy, nutritious and pack really well into your cooler. This is a perfect recipe for vegetarians and is gluten free. Double up the ingredients if you have to feed a crowd as well. The following ingredients are designed for eight servings.
Ingredients –
8 lasagna noodles, cooked (use brown rice lasagna noodles for gluten free)
1 tsp olive oil
3 cloves garlic, crushed
2 medium zucchini (7 oz each), grated and squeezed dry
1 cup + 2 tbsp part skim ricotta cheese
1/2 cup grated Parmesan cheese
1 large egg, beaten
1/2 tsp kosher salt
fresh cracked pepper
1 3/4 cups Marinara sauce
1/2 cup part skim mozzarella cheese, shredded
fresh basil for garnish (optional)
Directions:
Preheat the oven to 350°F. Ladle about 1 cup sauce on the bottom of a 9 x 13-inch baking dish.
In a medium nonstick skillet, sauté garlic and olive oil over medium heat for about 1 minute; add zucchini, salt and pepper to taste and cook about 4-5 minutes, until soft.
In a medium bowl, combine the zucchini, ricotta cheese, Parmesan cheese, egg, salt and pepper in a medium bowl.
Lay out the lasagna noodles on a clean work surface. Make sure noodles are dry. Take 1/3 cup of ricotta mixture and spread evenly over the noodle. Roll carefully and place seam side down onto the prepared baking dish. Repeat with remaining noodles.
Ladle the remaining sauce over the lasagna rolls and top each one with 1 tbsp mozzarella cheese. Put foil over baking dish and bake for about 40 minutes, or until the inside is heated through and the cheese is melted. Top with fresh basil if desired and eat hot. To make this for your camping trip just place in tupperware pots and reheat over the campfire. Side with some salad or fried veggies for something on the side.
Lemon Herb Crusted Chicken Thighs
These tasty chicken legs can be prepared and marinated before leaving and then all you need to do is chuck them on the BBQ. These are tasty and nutritious and can be eaten off the skewer as well. They take a quick ten minutes to prep and a quick twenty minutes to cook, the following ingredients serve four so double up if you have a hungry crowd.
Ingredients:
8 chicken thighs
1/3 C lemon juice
1 Tbsp lemon zest
3 cloves minced garlic
1/2 tsp dry rosemary
1/2 tsp dry thyme
1/2 tsp dry crushed red pepper (optional)
1/8 tsp salt
1/8 C extra virgin olive oil
Directions:
Preheat your oven to 350º F. Rinse off your chicken thighs, remove the skins, and place them into an oven-safe dish. To remove the skin simply place your thumb between the meat and the skin and pull.
Mix all your ingredients in a bowl, evenly spread your marinade over your chicken thighs, and then leave in a ziploc bag in the fridge to marinate overnight.
To cook bake covered for 20-25 minutes, or until the internal temperature of the chicken reaches 165º F. Once cooked, allow the chicken to rest for 5 minutes before serving. This tastes great when done on the BBQ and is juicy and tender when done.
Try All Your Meals for Camping Pre-Cooked
If you have a favorite dish that your whole family love then pre cook it at home, store it in the cooler and reheat at the campsite on the fire, under the fire or on the BBQ. Most meals can be stored and reheated if they don't contain products that will go off easily. To make your cooler box even more like a freezer, freeze all your drinks and bottles of water to make the ice last longer and keep the cold in. Try pasta dishes which can be eaten cold and even salads, some food should be eaten on the next day and some will keep up to a few days. Experiment at home before going camping and prep all your meals ahead which will make your trip all that more enjoyable.
We love this lemon butter chicken which is also great to precook and then eat at the campsite. Try it with rice or boiled potatoes.