The RV world is a fun place to be in right now. Living in an RV world has always been one of the best alternatives for Americans. Living debt-free and traveling wherever they want while bringing their home with them is fantastic.
With the social constraint and work retrenchment going on due to the pandemic, people start to question what they are really trying to achieve in this world. Is it financial stability or full-time joy? Those questions were always in RVers' minds even before the pandemic. They believe that living in a motorhome can help them to fill life with satisfaction and joy.
Let's look at the answers to the frequently asked questions people like you are interested in owning and making an RV your full-time home.
This is a long post. To read it in sections, the following links skip further down:
Why is full-time RV living popular?
Have you noticed the movements of living in a tiny home or RV have been talked about a lot online in the past couple of years? Photographers and travel bloggers have also started talking about it.
Our answer to the question is people appear to search for alternatives to the freedom they want to achieve. Young people are starting to unfollow the old idea of "postponing your travel until retirement" because they become more aware that the future is not promised to anyone. They want to spend their young lives to the fullest, and RV offers the freedom they seek.
The idea of location independence and the ability to work remotely has also grown tremendously. And in today's world, technology enables us to live and work from pretty much anywhere.
Is it legal to live in an RV full-time?
It is legal to live in the RV full-time but ONLY for recreational, travel, or camping purposes. However, it becomes illegal when the RV is claimed to be your permanent residence (Department of Housing and Urban Development, 2018).
According to the law, RVs are considered mobile homes, and they only have recreational, travel, or camping purposes. On the other hand, they treat manufactured housing as a permanent residence. You can park your RV in your own land, but you cannot secure it as a primary residence. Basically, you cannot live in a motorhome permanently. Some states may permit you to live in the RV full-time. They also provide a plot of land just for the RVers to stay in for the long-term.
But hey, are you not going places to places when you want to commit to living in an RV? So, not a big deal for you! Some campers also claimed themselves as happily homeless! This is very true and nothing terrible about it!
How to know that RV life suits you?
Living in an RV isn't for everyone and can be exhilarating.
But for you nomads and wanderers, this is a dream life!
It's a way to experience freedom from 9-5 jobs, full-time travel, and even save money. Being able to chase the seasons, pack up and go when we're bored, see the country and eventually the world on the cheap. Every day is an adventure! Take advantage of working remotely from anywhere you are. Allow yourself to spend time more with family and friends anywhere you want to. It's a  pretty great simple life!
RV lifestyle is also suitable for people who'd loved the simplicity of life. Someone who values experiences and relationships more than owning things. It is the best way to find peace in life, especially for retirees to find ways to fill their days.
Pignatora family from RV Glamping Adventures once said that "It's not that we weren't happy, but our priorities were becoming confused. It felt like we were living to work and not working to live. Five days a year were all we were taking off for a vacation. Not enough!" And that is why they decided to full-time RV living.
Is it really cheaper to live in an RV?
Living in an RV vs house – Many dreamers looking to hit the road want to see a little insight into fixed-location living costs vs. full-time travel expenses. The thing is traveling is not cheap. But RVing is a relatively inexpensive way to travel. When we compared full-time living on the road as in your RV or campervan vs. those who 'rented' short-term housing, there's a vast difference in their shared expenses.
The average cost of renting a stick house: $825 / month
The average cost of living in an RV Park: $595 / month
Read more details in Wandrylmagazine
A few other articles that also shared their experience regarding the cost of RV living:
Take note that the cost totally depends on your lifestyle and will not be the same for everyone. Some people have different priorities and lives. Some people need more luxury than others. We are not only living in a travel trailer to save money. You get to see the world, having a new beautiful view with all different kinds of the landscape out of your RV windows without needing to pay high. By far the cheapest way to live with the amazing view.
Although the difference after you have added all the living costs is not significant, RV guarantees you to experience the world for the whole year. We'd rather pay $24,000 a year to see the world than spending them for another year in the same old house!
What are the challenges?
When you visited a small town or a city that doesn't provide a parking lot for RV, this would be a challenge because you'll be limited to where you can go and how you can get there. The only way is you need to learn to use a bicycle if you're not willing to walk for miles to get into town. However, we find that it is fun for us, mainly because we roam the city by walking would be something that we always want to do!
For us, the only major problem is the struggle to wake up every morning to see the incredible view that you've never seen before every day! You sleep too well! How amazing that is!
How to purchase your first RV?
By now, you must have felt inspired to live in a camper, and you want to buy your first RV! However, how to know which RV is right for you? Here we listed down step-by-step on how to choose your first RV. You may experience differently along your journey, and this guideline may not work for you.
STEP 1
Before you decide to commit to living in an RV, it is a good idea to consider renting an RV or campervan first. It will help your decision later when choosing the best RV for you. Take your time to learn how everything in an RV works and how to maintain it.
These are some rental platforms that you can check out:
STEP 2
After you have familiarized yourself with the RV lifestyle, start researching the best RV you should get. Ask yourself; who is traveling with you? How long do you plan to RVing? Where do you want to go? Do you enjoy glamping or off-grid camping more? What is your budget? Are you okay living in a tight space?
Note: Small is easy for parking but tight for living. Large is easy for living and tight for parking — the rule of thumb applies to all campers.
STEP 3
There are many brands, manufacturers, models, and types to choose from to make specific requirements. We recommend that you don't overinvest in your first RV. Start out by buying preowned RVs because they are a lot cheaper and well-maintained as well.
GO to RV dealerships or check out the websites that sell RV: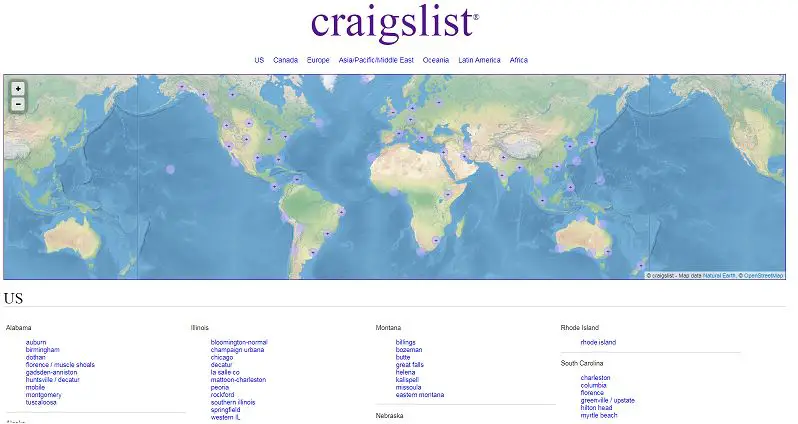 (Craiglist)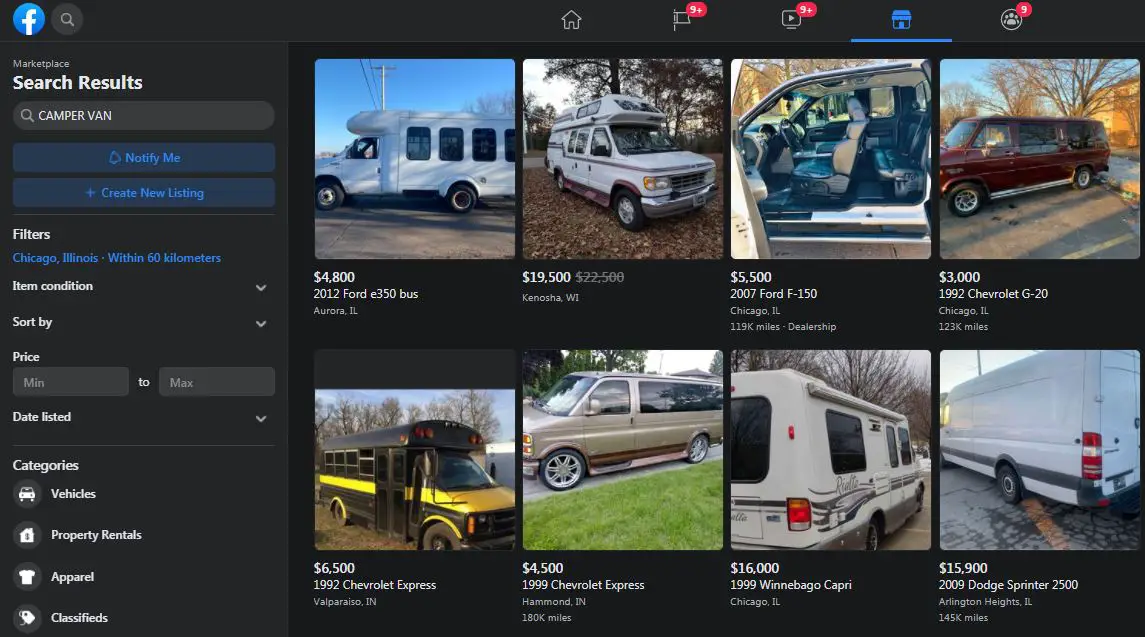 (Facebook Marketplace)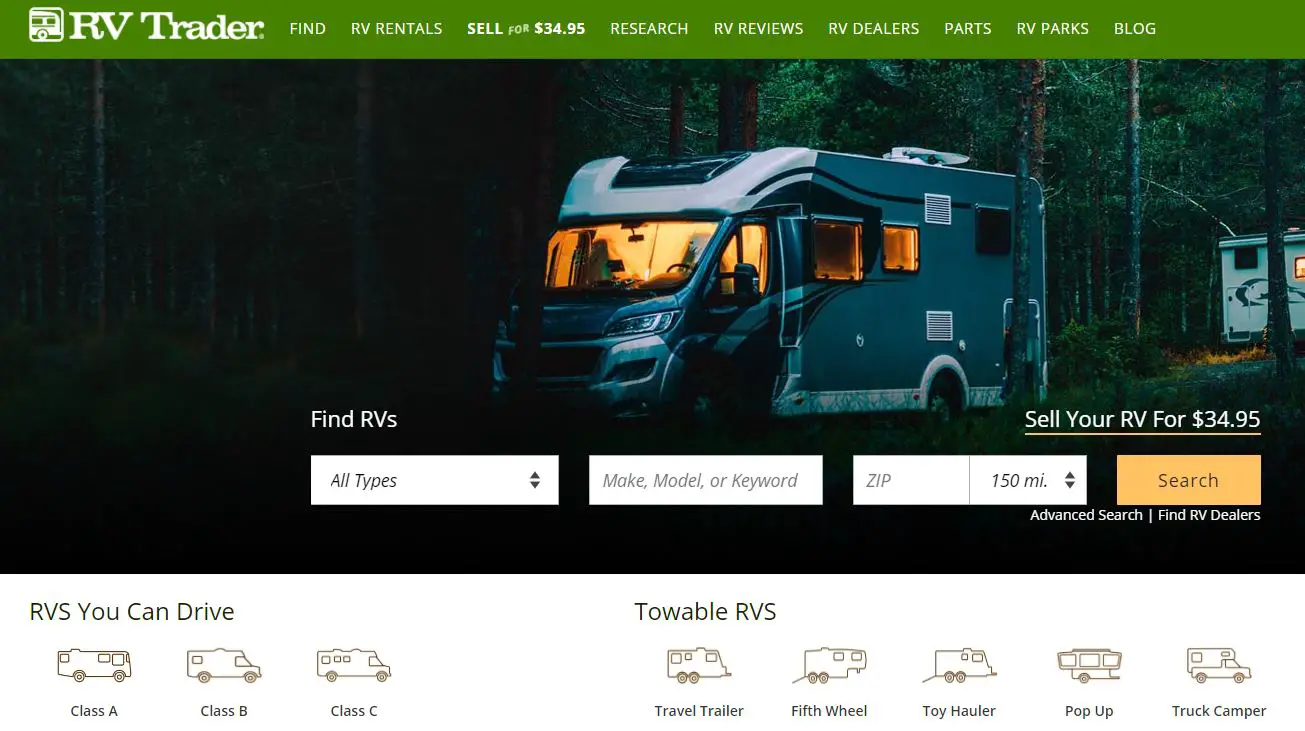 (RV Trader)
Here's a video on how to Spot a Lemon when Buying an RV:
Now, you are ready to stay in your first RV!
Where to stay in your RV?
Planning where to stay is probably the most exciting part of your journey. You have the freedom to live on the road in an RV and choose any cool place to go – national parks, cool cities, historic sites, coastal regions. Anywhere you want!
Find an excellent location to park your RV. The right place isn't only good for development. Still, it also should provide you access to the bare necessities: portable water, waste dump, internet connections, enough space for your family.
Most of the public land areas located on Forest Service Land in the Bureau of Land Management(BLM), Wildlife Management Areas(WMS), or some county and city parks let anyone camp for free. All of these are supported by your tax, so take that for fair use!
This website shows all the public lands that allow you to camp:
Also, check out these websites! They listed FREE dispersed camping areas for RV:
EXTRA TIPS: There are no other natural places in the world as majestic as in the U.S (we really mean it). However, many of the areas can only be accessed with a daily permit. And what better way to go than by getting the AMERICA THE BEAUTIFUL Annual Pass by the National Parks and Federal Recreational Lands! This $80 pass not only gets you unlimited access to approved parks and federal land but also to many available RV camping sites. Follow Leave No Trace principles to lessen the environmental impact on your campsite area.
Conclusion
We have listed why RV life is so much fun and what challenges you might face along the way. But, those challenges are actually constructive for you to live your life. You will learn a lot. However, we know that RV life is not always going to be the same for everyone. We don't force you to own one. Well, you have read this post until the end, so obviously, you are interested.
DO take note that full-time RVing is not a vacation, but it's a lifestyle. So, to test if the lifestyle really suits you before you commit, you can try to rent one and go on a road trip for a few days, then you will know.
Enjoy living in your RV World!