Best Sleeping Bags for Camping Trips
After our team have had a hundred wet, damp and cold nights testing sleeping bags we have come up with the top choices which gave us a few cozy, warm nights when camping! When you are new to camping and backpacking choosing items for your trip can be overwhelming. With all the technical specifications that are listed with a tent, a sleeping bag and a backpack the choices can be daunting. To a novice a sleeping bag with a rating of -40F might look the same as a sleeping bag with a rating of 35F. These factors are the difference between getting a good night's sleep and a bad one and it is these specifications that are vital for safety and comfort when camping.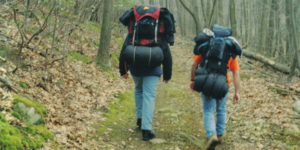 We have decoded all these important aspects of a sleeping bag for you, such as how warm the bag is, what it is insulated with and the size to help you find a sleeping bag that will do it's job for your trip. Once you make sense of what you need then you can purchase a sleeping bag which will offer you the comfort of sleeping in a hotel room – only in a tent, in the wilderness!
The temperature rating is the most important thing you need to look at before anything else. This is how warm you will be when sleeping and all sleeping bags come with a rating which lets you know what temperature the sleeping bag has been designed for. If you are sleeping in a 10F bag when it is 65F outside you will be sweating within minutes but if you have a 40F bag when it's 20F outside then you will probably catch hypothermia! Make sure you do your research first and find out about the climate that you will be staying in before you make your choice on what rating you need.
In the past many companies made up their own temperature ratings which made it impossible for users to compare one sleeping bag against the next without testing it. In 2005 the European Norm was released and this made sure that all sleeping bags sold in Europe had a specific standard for testing and ratings. This means that it is easier than ever for you to choose the right sleeping bag for your needs. It is important to note that women on average sleep about 12 degrees colder than men. The ratings which are given are usually given a standard for men and women. For example if a sleeping bag is rated for women at 25F then it will be 37F for men's rating which makes them equal for one temperature.
The next thing you need to consider is what the sleeping bag is filled with. This is what will trap the heat and essentially keep you warm when you need it the most. Two main types are used today and these are synthetic polyester fibers and natural down from geese or ducks. Both have their advantages and disadvantages. Synthetic bags retain their loft when wet and are easier on your bank account, while down bags weigh less relative to their temperature ratings and compress to a smaller size. You also need to consider the size of bag you need and the type of shape you will be more comfy in. Mummy bags will keep you warmer but don't give you a lot of room to move it. You can also get rectangular bags which can be zipped together if you want to share your sleeping space with a partner.
Nemo Sonic Down Sleeping Bag 15F
This is a more expensive sleeping bag but well worth the investment if you are going to be staying in harsh, cold, wet conditions. This is from the 2015 selection and comes in two sizes, long or regular. This sleeping bag has been designed using a unique technology which allows you to regulate the warmth of the bag on milder nights without letting a draft in. It has a center zipper which can be partially opened for access without having to leave the warmth of the bag and it designed for durability with stretch stitching and high quality shell material. We found this bag to be the most appropriate in the wind, the wet and the harsh cold you can sometimes meet when backpacking or camping. For what you get it is compact and easy to carry around, if your budget allows it then this is great for those serious campers and backpackers.
Sierra Designs DriDown Mobile Mummy 800-Fill 3 Season Sleeping Bag
This unique sleeping bag comes down in price and is great for those that don't have such a generous budget. You can buy it in purple or green and has openings also for your arms so you can stay snug while drinking your morning coffee.
It has an ultralight jacket hood fits comfortably snug around your face like the hood on a jacket, it has a centrally placed, ventable 58″ zipper which is easier and more natural to operate than other sleeping bags. It has dual sliders which can be zipped from the bottom for venting and all openings on the bag are reinforced with additional interior down baffling to prevent cold-air drafts
You can also leave you down jacket at home and stow the foot box for a comfortable walk around camp. DriDown technology represents the evolution of down insulation and is treated with a molecular polymer that creates a hydrophobic finish on each individual down plume. DriDown stays dry longer, packs better and dries faster than untreated down.
Mountain Hardwear HyperLamina Spark 35 Sleeping Bag
We also couldn't help but include this sleeping bag in our list because we love the design and of course, the price. It is synthetic and does exactly what it should – keep you snug as a bug in a rug! It has proprietary welded Lamina construction which enhances loft and eliminates cold spots. It has thermal Q insulation which has outstanding compressibility and maintains excellent loft and offers a unique performance with the mummy cut which is snug, reduces girth, weight, and bulk and maximizes thermal efficiency. It has been engineered to be the lightest and warmest synthetic bag on the market. Our team found this one to be the best value for money and we love its bright color which will put a smile on your face even on the coldest of mornings. This sleeping bag also packs really well and rolls down easy so you can pack and unpack with ease.
Mountain Hardwear Heratio 32 Sleeping Bag – Women's
We couldn't go without testing a women's sleeping bag and from many, we narrowed our choice down to this light aqua blue sleeping bag – mummy style! It has an advanced treatment applied that resists heat robbing moisture and retains maximum loft in damp conditions. It has been made with increased insulation and it has a down-filled face gasket comfortably blocks drafts at the hood opening. It even has an insulated draft tube with anti snag panel prevents cold spots along zipper and a full length 5 zipper with double sliders for versatile ventilation. It packs well and is light in weight so if you are going car camping or backpacking, this option works really well.
Ask Fellow Campers
It is always a good idea to ask fellow campers for advice on which sleeping bags they have tried and tested and maybe ask to borrow theirs before you invest in one. There are many forums online where you can find people with similar interests and fellows professional campers are always happy to give advice and recommendations. Ask your friends and family as well because when you invest in a sleeping bag, you are investing in the way you sleep, how you sleep and the safety of your sleeping conditions.