Hearty and Healthy Recipes for Camping
So it has come to that time of year again where you all pack your bags, your tents and gather your friends up for that ultimate family camping trip? If you are bored of hot dogs and buns with burgers then you should go for some easy to make camping food but food which is nutritious, healthy and easy to prep. Especially if you have kids then trying to come up with healthy recipes for camping that they will actually eat can be hard – this is where we come in. We have also come up with some make ahead recipes for camping if you want to free up some extra time on your trip that you would usually spend cooking.
When people think healthy they usually think bland fruits with dry and tasteless veggies. Eating healthy can be even more tastier than eating hot dogs and burgers, you just need to try it and take on cooking with some creativity which will help make mealtimes more fun. But when camping you also need to take into consideration that you won't have your everyday appliances with you such as blenders, mixers and double ovens! A lot of these recipes can be prepped in advance to make life a whole lot easier when camping and some of them can even be frozen, transported in the cooler box and then heated over the campfire if you want some really easy-peasy stress free cooking. Here are some great recipes that can whipped up outside your tent with a few basic essentials and a dutch oven. Check out this cast iron dutch oven for all your cooking needs when away!
Sweet Potatoes and Chicken Sausage in Chipotle Sauce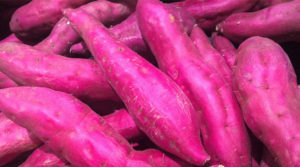 This sweet and spicy fiesta dish will keep everyone smiling and is really easy to make. This tasty meal is made with foil packets and it is a dish which you will want to make over and over again. These take about twenty minutes to prep, twenty minutes to cook and will serve a rough serving for four people.
Ingredients:
2 sweet potatoes, chopped

½ a sweet onion, chopped

1 large zucchini, chopped

1 chipotle pepper in adobo diced + 1 tsp. of adobo sauce

1 teaspoon olive oil

½ teaspoon paprika

½ teaspoon cumin

1 teaspoon Kosher salt

2 spicy chicken sausages, sliced (stuff with cheese for an extra boost)

½ cup shredded pepper jack cheese

Sour cream

Cilantro
Directions:
Preheat a grill to high heat or preheat the oven to 425 degrees. When camping use a grill which can be placed over the campfire like this one.

In a bowl, toss together sweet potato, onion, zucchini, chipotle pepper and sauce, olive oil, paprika, cumin, and salt.

Place 4 large strips of foil on the counter. (I like to use heavy duty or double up when I'm grilling). Place ¼ of the sweet potato mixture and ½ of the sliced turkey sausage in each one.

Fold the foil over the mixture longways and seal then curl up the sides and seal.

If grilling, place the packets directly on the grates, cover, and cook for about 20 minutes, or until sweet potato is softened.

If baking, place packets on a rimmed baking sheet and bake for 20 minutes or until sweet potato is softened. You can simply stick a skewer through them and hold them over the campfire but after twenty minutes your appetite might escape you!

Carefully unseal packets and allow steam to escape. Place the mixture on plates if desired or serve straight out of the foil. Sprinkle each packet liberally with cheese while it's still hot.

Serve with sour cream, salsa, and cilantro.
If you want to prep this before you leave then get the foil packets ready and wrapped and store in the cooler. All you need to do is take them out the cooler, cook them and serve with your preferred dressing and tuck in!
Ranch Chicken and Potato Foil Packs
If you want something filling and super tasty which will give you an extra burst of energy then try this for something different. Even kids will love this one with its creamy textures and burst of freshness. You really can't go wrong with foil packets either and we love them all seasons round and even for parties and at home. You can easily prep then and store them in your cooler until you are ready to cook them or why not get everyone joining in the fun and prep them together. Take a look at this cookbook which inspired us.This particular recipe will take about 60 minutes and will serve four people.
Ingredients:
1 bag (20 oz) refrigerated cooked new potato wedges
6 boneless skinless chicken thighs (about 20 oz), cut in half
1 ¼ cups low-fat or regular ranch dressing
4 slices precooked bacon, chopped
¼ cup chopped green onions (4 medium)
½ teaspoon coarse ground black pepper
Directions:
Heat gas or charcoal grill. Cut four 18×12-inch sheets of Reynolds Wrap® Heavy Duty Foil; spray foil with cooking spray.

For each packet, place about 1 cup potato wedges and 3 thigh halves onto center of foil sheet. Drizzle with scant 1/3 cup dressing. Wrap each packet securely using double-fold seals, allowing room for heat expansion.

When grill is heated, place foil packets, seam side up, on gas grill over medium heat or on charcoal grill over medium coals; cover grill. Cook 45 to 50 minutes or until juice of chicken is clear when center of thickest part is cut (180°F) and potatoes are tender.

Open packets carefully to allow steam to escape. Sprinkle each with bacon, onions and pepper.
Tips from the experts: Look for precooked bacon in the meat or deli department of the supermarket.
Using reduced-fat ranch dressing in place of the regular ranch dressing will reduce the fat per serving by about 13 grams and the calories by about 115.
Mountain Man Breakfast In A Dutch Oven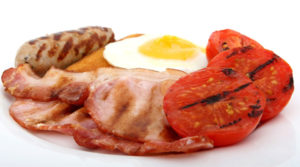 Sometimes when camping you are in need of a warm and very large filling breakfast. We love this recipe and this is one that is great for large families. You can also adapt this recipe to suit your personal style and tastes, it is a boost of protein and is really healthy as well. It takes a short time of fifteen minutes to prep and forty five minute to cook giving you just enough time to enjoy a hot cup of coffee. These ingredients will serve 12 people.
Ingredients:
5-6 strips of bacon, cooked and crumbled

1 lb mild pork sausage, crumbled

1 onion, chopped

1 clove garlic, minced

1 red bell pepper, chopped

1 green bell pepper, chopped

2 lb package frozen hash browns, shredded

12 eggs, beaten

1 package shredded Cheddar cheese
Directions: Cook and stir the sausage, onion, and garlic in a 12-inch cast iron Dutch oven with lid, raised over the coals to medium-high heat, until the sausage is no longer pink and the onion is tender.
Stir in the red bell pepper, green bell pepper, and hash brown potatoes until evenly mixed. Cook, stirring occasionally, until the hash browns are hot and the peppers are tender, about 15 minutes.
Pour the beaten eggs evenly over the top of the potatoes, allowing them to sink into the potatoes. Cover the Dutch oven, and place 6 to 9 coals underneath, and 12 to 18 on top.
Allow to bake until the eggs are firm, about 40 minutes. Sprinkle with Cheddar cheese, cover, and continue cooking until the cheese has melted, about 5 minutes.
Make Cooking and Camping Fun
Camping should be about relaxing and having fun with your kids and your friends. Even if you are going solo on a trip it should give you time to gather your thoughts and be at one with nature. Take up drawing, writing or reading or even cooking! Enjoy every minute and make it even more enjoyable by getting everyone to help prep and serve the food. Set everyone a meal to make each day and see who makes it the best. Try and use fresh veggies as they are the most healthiest. If you want to try something different then add different spices and play around with meat, try pork instead of chicken. Cooking while camping doesn't have to be a task but it can be healthy and fun with our unique and tasty recipes.