The RV world is a fun place to be in, especially in todays world. Being able to travel or vacation wherever you want and knowing you have your place to call home away from home is really fun. And in todays world you can have bring all your technology with you, unless that's what you're trying to get away from. Let's look at a few places that sell them and also some of the pros and cons to owning one.
An RV is a great way to travel because everything is right there for you and ready to go. When you get to your destination you don't have to worry about checking into some hotel that you've never been to because your RV is your personal hotel. And if you're RV camping you don't have to worry about sleeping in a tent and on the hard ground because there are many beds with mattresses inside your RV. There's just less to worry about, you don't have to worry about camp beds because there are many inside of your camper, you don't have to worry about it being too cold or too hot outside, you don't have to worry about how to keep your food cold etc… And if you're visiting your spouse's parents your mind can rest assured that you'll have a place to get away for a little while, if even just a few seconds away.
The cons of having an RV is that they take a lot of fuel, RV campers average around 5-10 miles to the gallon. Fifth wheel campers are nice in that respect, because most trucks now a days get a lot better gas milage (even while towing), and when you're fifth wheel is set up and ready to go you can detach your truck to do your local site seeing.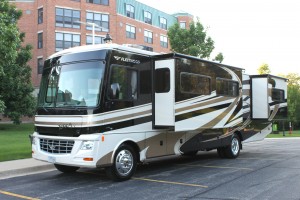 There are plenty of RV dealerships around but here are a few to take a look at if you're in their area. Holiday world RV has 3 locations. One in Dallas, another in Houston and one across the border from El Paso, in Las Cruces, New Mexico. The reason that Holiday World RV is a great place to find an RV online is because they have internet only specials that can save you a lot of money. They also offer financing, so if you're looking for an RV, fifth wheel campers, pop up truck campers, or even pop up campers, this would be a great place to start.
Amazon has a ton of RV extras: RV Covers, Battery chargers, carrier mounts, leveling blocks and so much more… Check out some RV Accessories
here.
Another great place to look for an RV is on the East coast and called the RV world of georgia. They have about 200 (as of this writing) different brands and many varieties to choose from, new and used. The rv world of GA can service your rv and will even buy your rv for cash if you're looking to sell. They also have a very nice section on their website with online resources about RV living and the RV world. When you're researching RV's it's always a good idea to look in different places for the best deal.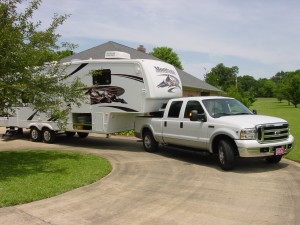 RV world of Yuma has been around since 1991 and is one of the best dealers in Arizona. Similar to the RV world of Georgia, RV world of Yuma carries about 200 in stock of various models and sizes.
If you live in the Northwest corner of the US you might want to gander across the border into New Brunswick Canada where they have The RV World Fredericton. On their website you can find specials and even rentals if you plan on spending some time with our friends to the North.
Enjoy living in your RV World.
Here's a video on how to Spot a Lemon when Buying an RV: